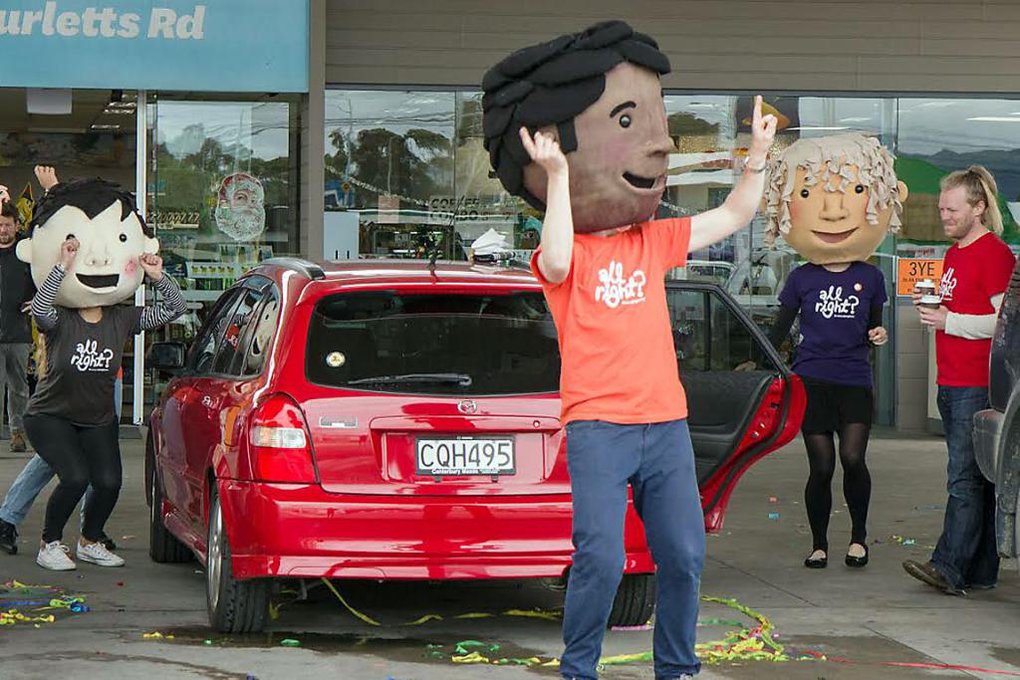 All Right? Events Strategy Campaign
Community engagement
Content creation
Event strategy
Overall mission: to make Christchurch feel A-OK again.
This was one of our very first projects. Brown Bread delivered an engaging events strategy for All Right? with a focus around giving back to the community and the promotion of wellbeing following the earthquakes.
Instead of devising a large community event (sometimes events are not the answer), Brown Bread suggested going small and intimate. The result? 'Outrageous Bursts of All Right?' - a series of random 'share the love' stunts that took place around Christchurch during the rebuild's hardest times. From spontaneous free petrol, to bacon butties with a hug on the side - it was the little things that made all the difference for these hardy Cantabs.
To encourage others to join All Right?'s 'Outrageous Bursts' movement, these stunts were videoed and shared digitally across Facebook and The Press. What we saw was an outrageous boom in Facebook engagement, growing conversations around wellbeing in Canterbury and a whole lot of smiles.