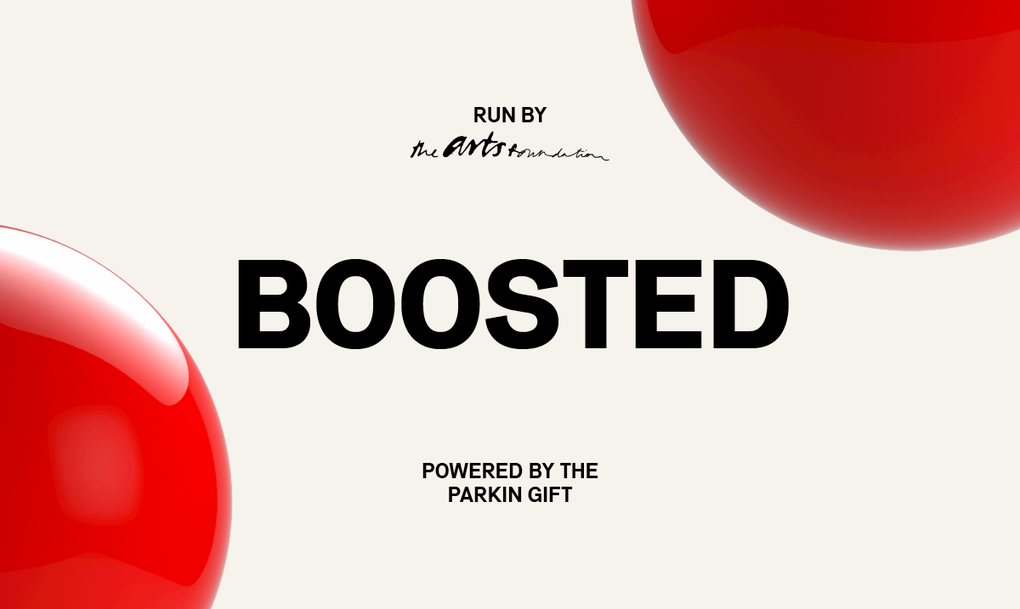 Boosted
Giving oxygen to the arts across Aotearoa
Brand development
Campaign development
Community engagement
Community management
Content creation
Crowdfunding
Event management
Event strategy
Fundraising
Marketing & communications
Partnerships
PR
Project management
Social media
Boosted is Aotearoa's only crowdfunding platform dedicated to the arts and is run by the Arts Foundation Te Tumu Toi. The vision is clear: to make giving to the arts an everyday practice for a diverse crowd of New Zealanders.
Brown Bread started managing the Arts Foundation and Boosted in early 2019 and, thanks to the incredibly generous Parkin Gift, ambitiously kicked it all off with the development of a new Boosted website. Following a closedown over the summer months, Boosted 2.0 launched in February 2020 – a website that is better for artists, better for backers and better for our wider Boosted whānau.
Brown Bread now have a team of experts who dedicate their time to being artist mentors, campaign supporters, workshop presenters and communication specialists with the sole purpose of giving oxygen to the arts. With an 86% success rate (try find one that's higher!), Boosted has proven to be the platform for getting creative mahi off the ground, giving artists confidence to build successful giving communities to help make art happen.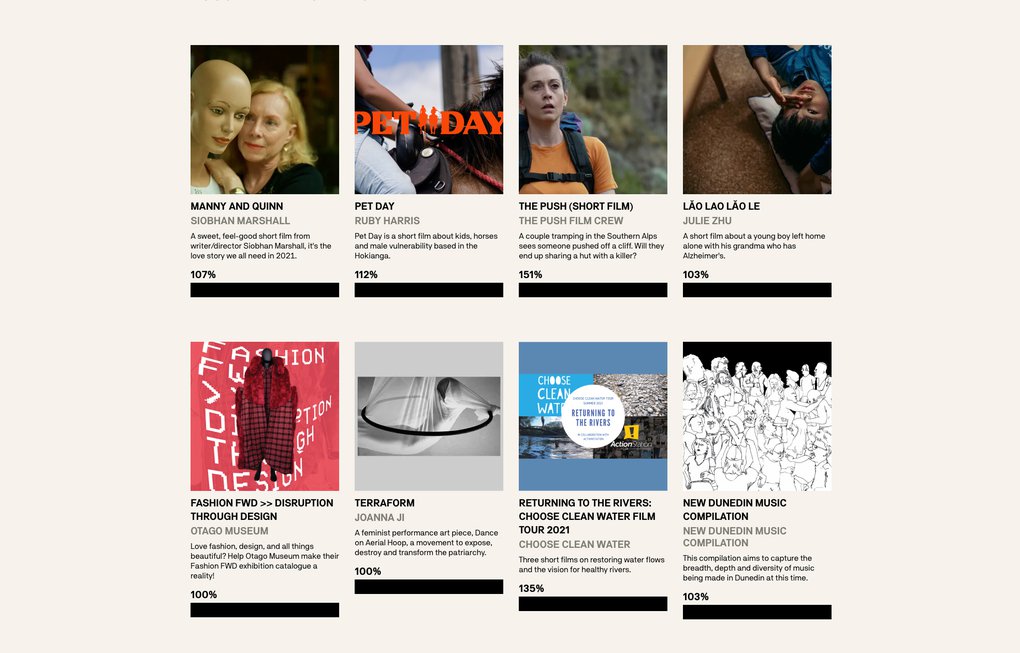 When COVID-19 hit NZ, Boosted 2.0 was ready to hit the ground running. One thing was overwhelmingly clear; artists needed help. Whether it be community connection, financial support, or the opportunity to keep making and showcasing their art to audiences. The Brown Bread team rallied behind Boosted and responded with the Arts Foundation Future Fund and Boosted LIVE. Thanks to Aotearoa, this fund raised over $100,000 and was distributed direct to Boosted artists as $1,000 koha to any project that reached $1,000 on its own. This coincided with the launch of Boosted LIVE, which allows creatives to live stream on the Boosted website from anywhere, anytime. Most importantly, donations to a campaign can be made while the performance is taking place. We've had it all – bedroom gigs, studio tours, discussion panels and theatre performances.
We've had over 80,000 donations to projects to date, and have raised over $8.5 million for the arts in New Zealand. Head over to boosted.org.nz to see what it's all about – there's never not a project worth backing.
Follow