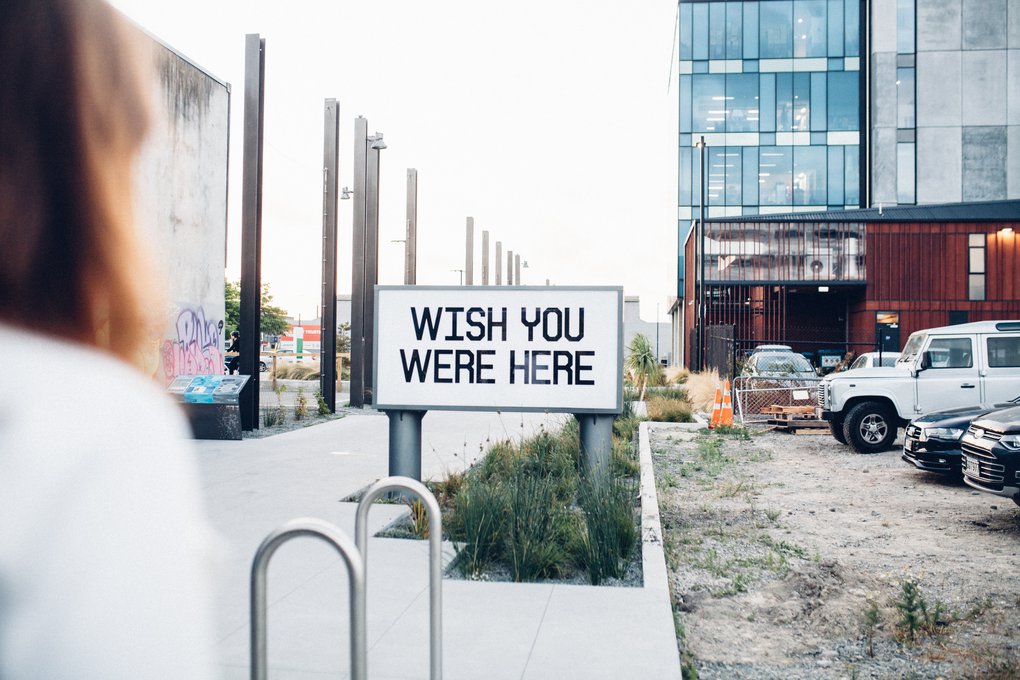 Brown Bread Arts Project
Content creation
Crowdfunding
Project management
This one's self inflicted.
Brown Bread works with a local artist every 1-2 years to fund and install a public art project in the city.
Brown Bread wants to live in great places. It also believes ideas are born from communities - not necessarily governments. So in a city needing to refill empty spaces, we decided to step up and see how hard it is to plan, fund and execute a public artwork each year ourselves.
Standing tall outside C1 Espresso is the first art project, Woods From The Trees, by artist Regan Gentry. The project was made possible by private and public organisations, sponsors, as well as a very successful $20,000 community crowdfunding campaign via PledgeMe.
Our most recent BB Arts Project has been with one of our longtime friends, Wayne Youle, who has dreamed up The Affirmation Collection - a series of lightboxes to monumentalise the process of change happening in the city right now. Using the same model to partner with organisations and sponsors who believe in great art, and engage the community to be part of funding this work for their city, The Affirmation Collection lit up the South Frame in Christchurch in late 2017.