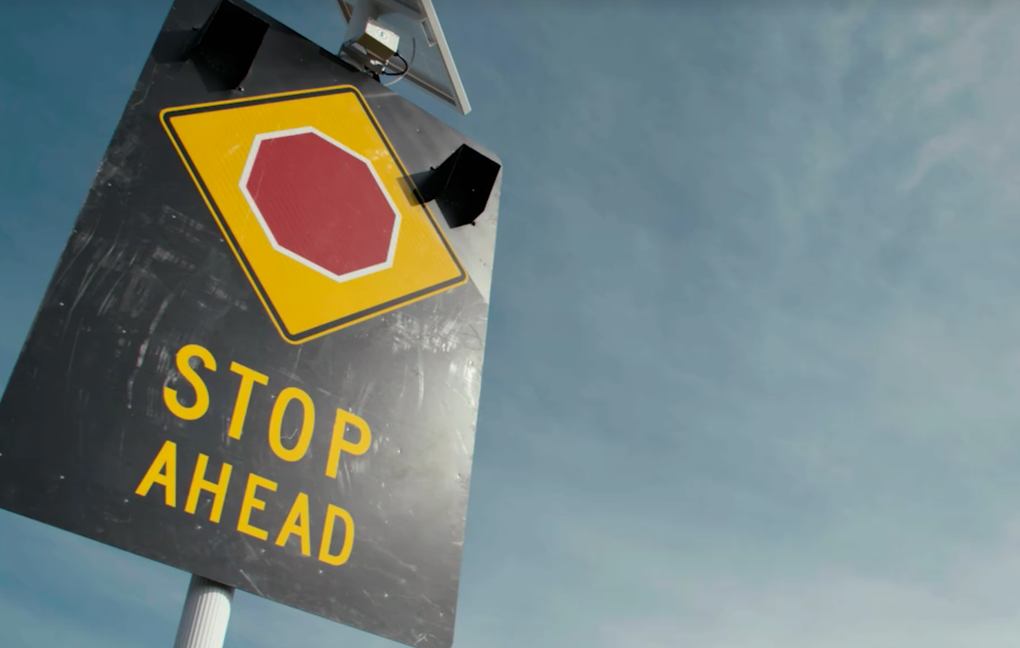 Dan's Advanced Warning Signs
Community engagement
Content creation
PR
Over the years, the number of intersection crashes occuring in the Selwyn District hasn't been too flash at all.
Enter Dan Harker - a policeman in the community on a mission with AMI to reduce the number of crashes with a clever, simple and cost-effective stop sign initiative.
Not that we need to get on the goodside of the police force, but when Brown Bread was asked by AMI to leverage 'talkability' and engage the community around this lifesaving project it wasn't hard to give it the thumbs up.
After successfully pitching the story to nationwide mainstream media, the story of the lifesaving signs made its way onto One News, Breakfast, Seven Sharp, Newstalk ZB, stuff.co.nz and more. As well as offering media support, Brown Bread developed an AMI branded video to reach online audiences, and invited key people, including speakers and media, to a launch event at the Selwyn District Council. The event was a success, the signs were gratefully received by the community and the trial will continue until October 2017.
Job well done, Dan & AMI.