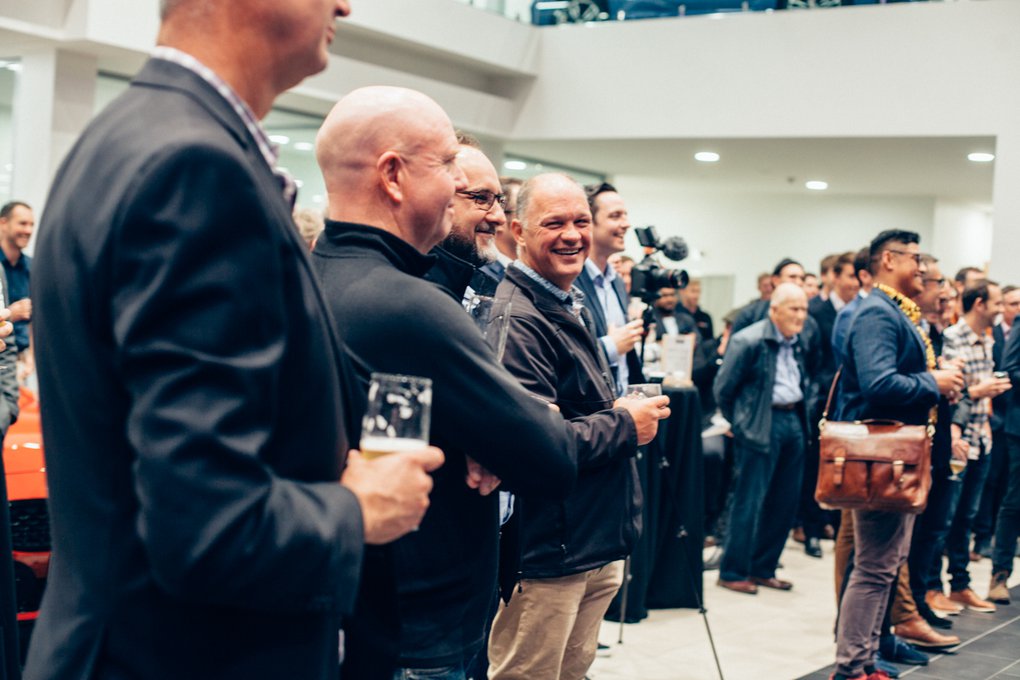 Hardly Speaking
Men open for discussion
Community engagement
Event management
Event production & theming
Event strategy
At Brown Bread, we believe in the power of great conversation. Our Broad-ly Speaking events – where women across Aotearoa gather together to share their stories – sell out in hours. So when one of our founders, Alistair Blair said we wanted in on the action, we said sure.
The name Hard-ly Speaking says it all, riffing on the popular notion that real men are silent and stoic, not showing their feelings – let alone talking about them. Our mission is to redefne that narrative – creating a space for men to get together, dig a little deeper, and ultimately connect over the frank conversations that spark social change. Chase it all down with bevvies and bites from legendary local businesses, and you've got yourself Hard-ly Speaking, a movement of gentle-men who know how to have a good time.
Since 2018, Hard-ly Speaking has grown from strength to strength. Over that time we've had the pleasure of hearing from a diverse range of males, all equally committed to a building a connected community. Their stories are very different, but they stand together for change.
Follow