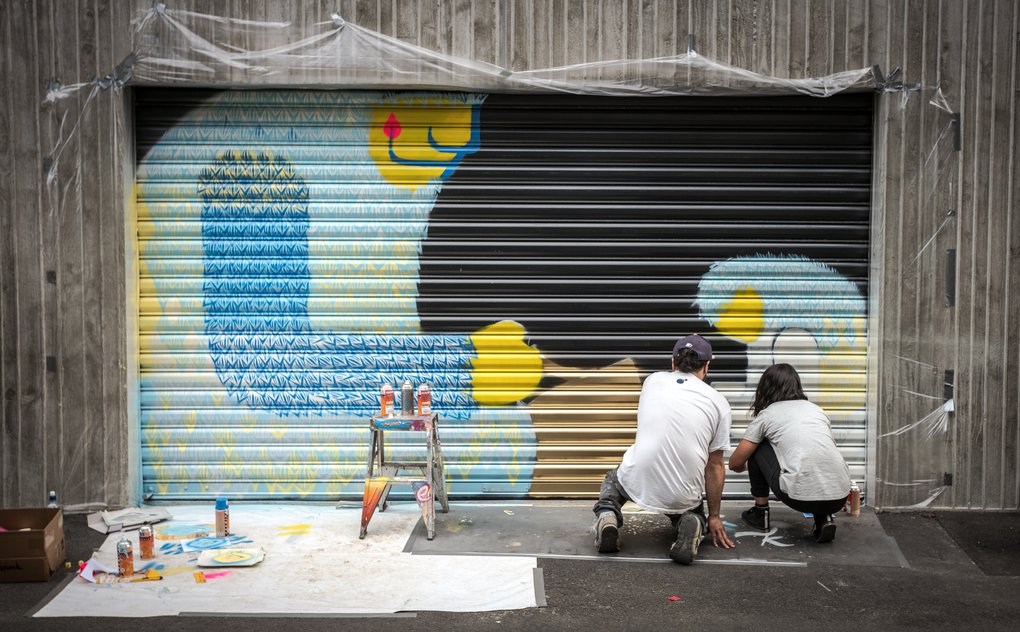 Kathmandu
Community engagement
Event management
PR
The Artist Series
We let out a quiet 'yes!', when we received a call from Kathmandu. This sustainable New Zealand outdoor brand has been on our 'wanting to work with' list for quite some time.
In an effort to reintroduce Kathmandu's brand to its Christchurch hometown and connect with the Nepalese city that gave them their identity, Brown Bread helped launch their 2017 'Artist Series' t-shirt in New Zealand with a street mural activation between Nepalese street artist, Shradda Shresta, and local street artist Wongi Wilson.
We investigated the feasibility of a street mural activation, developed a PR and content strategy to leverage the activation and created a small 'laneway party' around it – all in order to show the more emotional, human and authentic side of Kathmandu and its commitment to local communities through their partnership with the Himalayan Trust.
Coverage of the moment was documented on Seven Sharp, top-rating amongst other media, but the real reward were the two new stunning murals that add color and soul to our city. Bring on series #2!
Support
Grab an Artist Series t-shirt to support Australian Himalayan Foundation