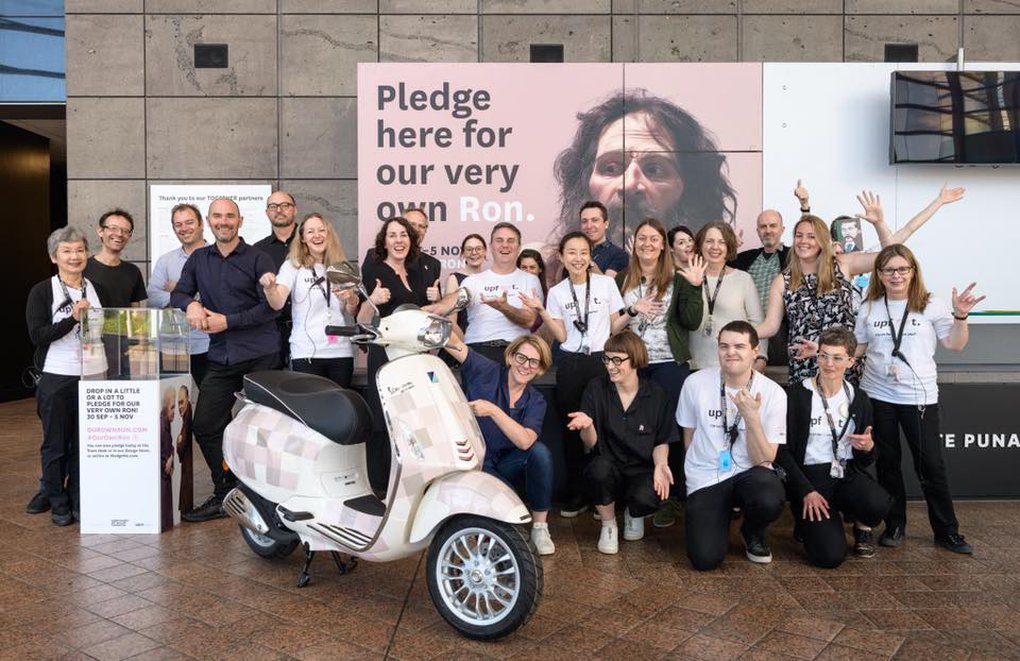 Our Own Ron – Crowdfunding Campaign
Crowdfunding
Marketing & communications
Partnerships
To mark the five years following the Ōtautahi earthquakes, Brown Bread worked with Christchurch Art Gallery to bring five great works to the city. The first was kick-started by the community back in 2013, with a crowdfunding effort that secured Michael Parakowhai's Chapman's Homer – so it only felt right that the last great work invited the community back in to help us finish off the job.
In October 2017, Our Own Ron went live on PledgeMe, inviting everyday people to give what they could (from $20 to $10,000) to collectively fundraise $209,000 for a bespoke, yet mysterious to all, Ron Mueck sculpture created especially for Ōtautahi Christchurch.
Brown Bread set to work, developing a digital strategy to engage with a wide online audience, hosting Ron-dezvous' and NegRONi parties to celebrate campaign milestones, and blanketing the city in Our Own Ron campaign fodder (from digital billboards to full page takeovers in the Press and giant baRONometers) – no pocket of Christchurch was left untouched.
After four weeks, we smashed our crowdfunding target and in the process, set a new national PledgeMe record of $219,966.
ON for RON. Always.