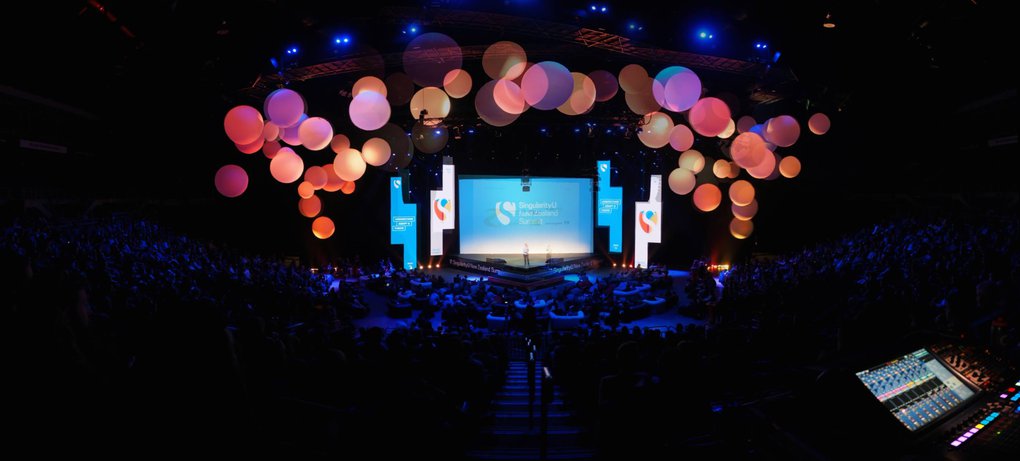 SingularityU New Zealand Summit
Community engagement
PR
Social media
Kaila Colbin (SingularityU NZ ambassador, co-founder of Ministry of Awesome, the force behind TEDxChristchurch and ultimate lady boss) invited Brown Bread on board her new venture to spread the exponential tech conversation far and wide and build a movement in New Zealand.
We went from knowing zilch about exponential technology to engaging the whole country around the first SingularityU Summit in Australasia – a three-day event in Christchurch bringing together the world's top speakers on exponentially accelerating technologies.
Brown Bread partnered up with the media, created strong relationships with The Herald and Radio NZ to kick-start the exponential conversation with topics such as self-driving cars, bio-engineered meat, 3D printing and robotic lawyers taking over the headlines.
We made sure we were seen everywhere - NBR, Kia Ora, The Paul Henry Show, The Press, stuff.co.nz, Newstalk ZB, Latitude Magazine, Newshub, ABC Radio, MG Mag, Newatlas, as well as across all digital channels. The result? A sold out event and coverage far and wide.
We told you we like to take on the seemingly impossible.
Follow