Katie Duncan – the power of food to drive change.
General Manager & Director, White Tie Catering
The power of food to drive change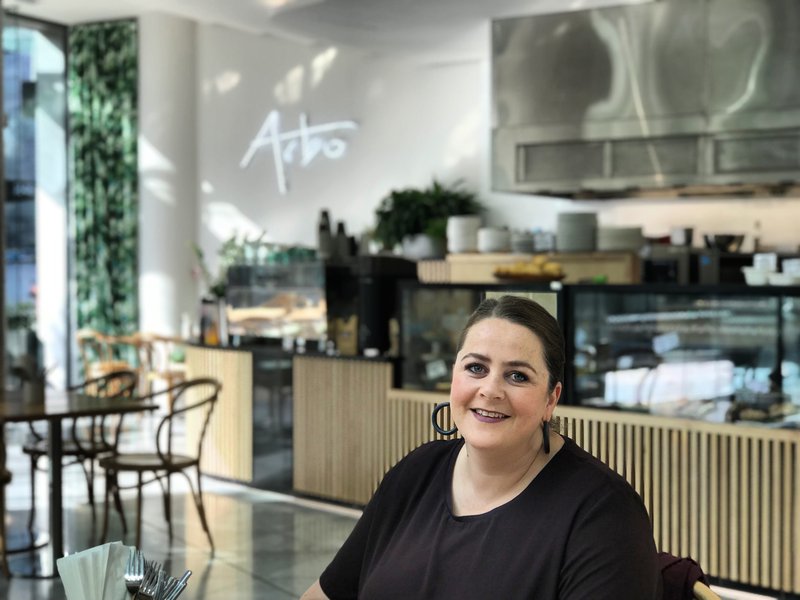 Katie Duncan believes that nothing should stand in the way of a good life – and a good plate of food.
After seeing just how many healthcare facilities were turning a blind eye to their food policies, Katie and her business partners decided to extend their two businesses (White Tie Catering & Catering Dept) and start a pilot to enhance the quality of food – and life – in these places.
Launched in 2017, White Tie Health Services has proven to have revolutionised catering in the aged care system.
Brown Bread caught up with Katie to discuss how powerful food can be as a catalyst for social change.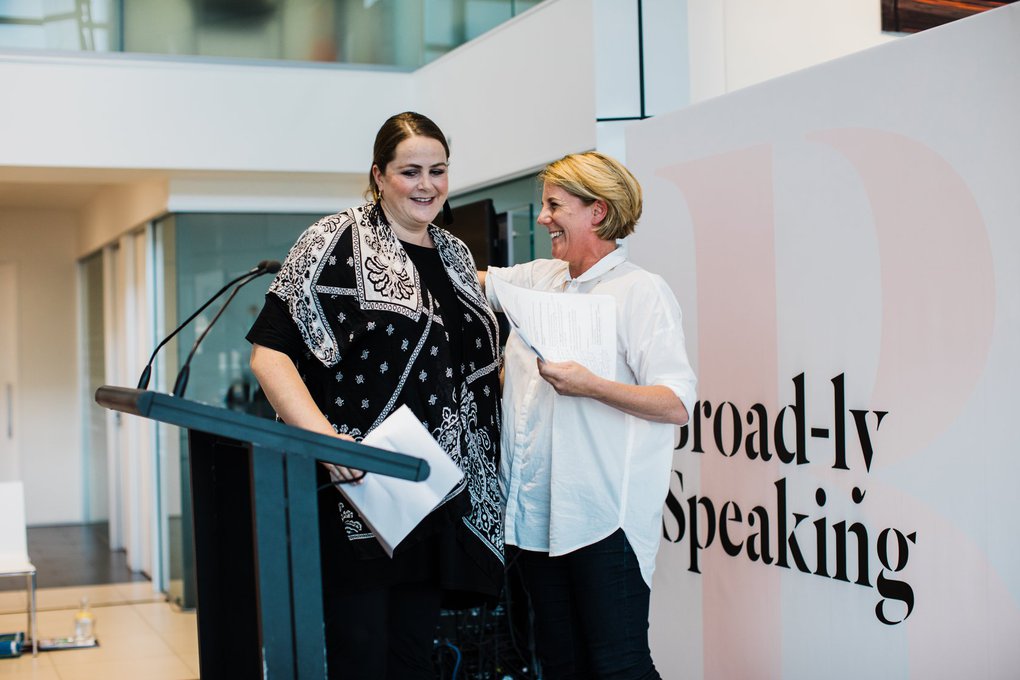 Katie speaking at Brown Bread's first Broad-ly Speaking event in Auckland.
BB: When we heard whispers of you radically changing the quality of 'hospital food', we were busting to hear more. Care to share what's been going on?
K: Not long ago, we started a company called White Tie Health Services. From my own personal experiences with hospitals, rest homes and palliative care, I saw an incredible lack of attention and care to the food going into people, at a time when it needs to be as nurturing and nourishing as possible. For those living in rest homes with little independence, there are three things to look forward to every day – breakfast, lunch and dinner.

It's wrong that people who are physically, emotionally, mentally and psychologically vulnerable are served second-rate food. While some retirement companies are doing it brilliantly, others are not there yet at all – they're not even focusing on it.

We decided to do something about it. As of now, we've integrated White Tie Health Services into the kitchens of eight Summerset villages, a private hospital and a clinical studies group.
Food really is powerful. When we create menus, we think about all the ways we can increase people's immune systems, support their cognitive function and enrich their wellbeing.
BB: So, what did you see going on in these rest homes that made you decide 'enough is enough'?
K: Here's an example… When we first looked at going into retirement villages one of the sites that we came to was serving a lasagne topper for lunch. It's a square of lasagne that's crumbed, deep fried and put into a packet. You'd normally find them in your local service station's pie warmer. Dinner was baked beans on a plate with a scoop of mash potato on top.

Instead of real cooking, there was a lot of packet opening – and nourishing people's wellbeing was not their top priority.

We started looking at what we could bring into meals to help people's health. What everyone needs to know is that everything in age care is diet affected. Food really is powerful. When we create menus, we think about all the ways we can increase people's immune systems, support their cognitive function and enrich their wellbeing.

One of the villages we took over in March was giving their residents their main meal at lunchtime, triggering an afternoon of napping, followed by a light meal in the evening that wasn't conducive to a good night's sleep. We switched that around – and a few days after, a woman came to me in tears saying, "I've slept all night every night for the past three nights and it's the first time it's happened in years – usually I get up at midnight and have a couple of biscuits to get back to sleep".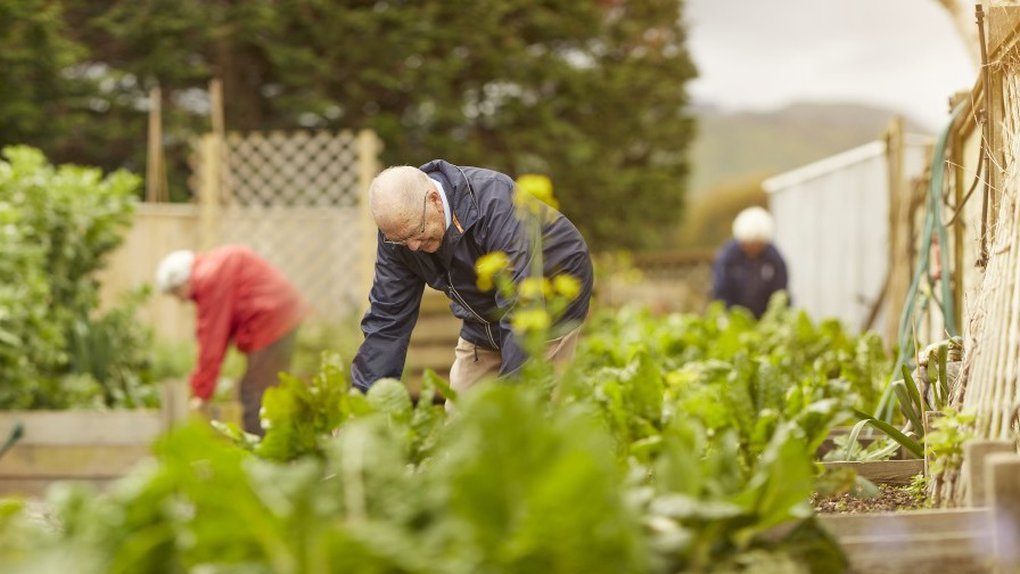 The communal vegetable gardens at Summerset
BB: How are you rolling out such a massive job? Who's the team behind it all?
K: We took over a lot of the staff who had already been working these kitchens.

These kitchens had previously worked under a former multi-national based company approach. Employees had never met the owner of the company, so when I first go into the kitchen to meet them, they're shocked I'm right there with them, getting my hands dirty.
We don't believe that we produce a minimum wage product, so we don't pay anyone minimum wage.
BB: The amazing thing too, is that you're not just taking over these places and replacing people. You're educating those who are already there. What are some examples of ensuring social purpose remains at the heart of every business decision you make?
K: Bringing in the humanity was a really big thing for us. We had a huge amount of work to do changing the culture so these people could trust us and know that we would treat them well. We don't believe that we produce a minimum wage product, so we don't pay anyone minimum wage. 80% of the staff that joined us got a significant pay raise from day one.
BB: When you were starting out the business, where did you look for inspiration?
K: One of my biggest motivations for the whole thing is the Maggie Beer Foundation.

Maggie set up the Foundation a few years ago to "create an appetite for life". She originally focused on people in dementia care who were starting to lose their swallowing function.

She did a lot of work with texture modified moulds – so that a pile of peas looks like a pile of peas – but really, it's pea puree. We've started the training for this with The Pure Food Co.

Maggie talks about how much value you have to put on the food in retirement villages. Improving the quality of food, improves quality of life. It's about worthiness.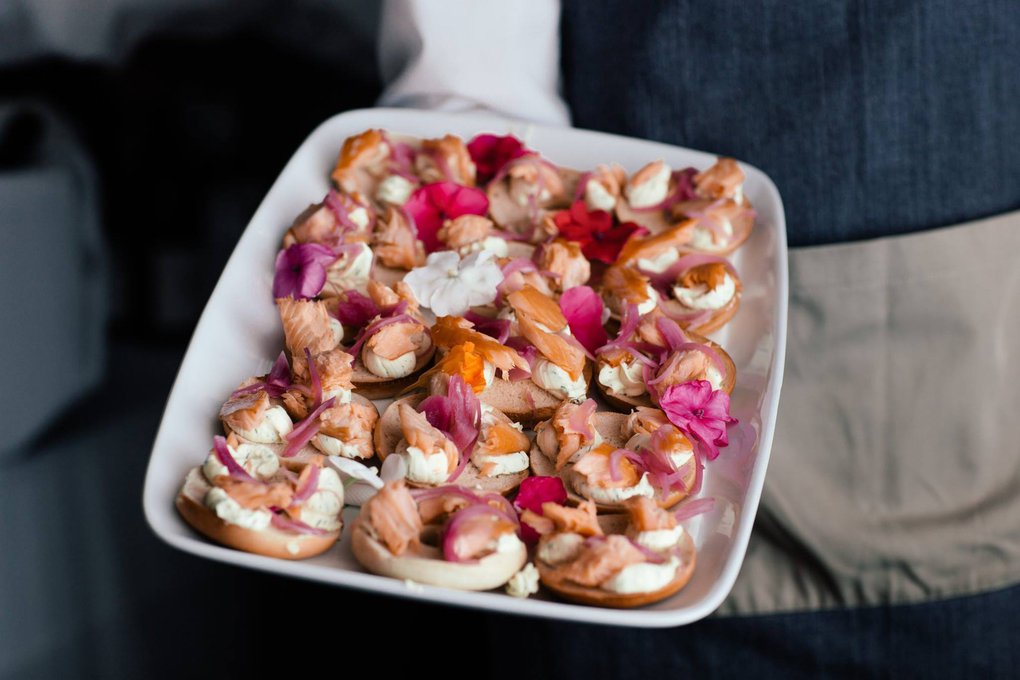 BB: Do you think you are inspiring a culture of giving and giving back? To give during our lives and then – with this new system – know we will get something back when we're at our most vulnerable?
K: I have the most incredible time when I go into rest homes and talk to these people – listening to their amazing stories, the lives that they've led and the unbelievable contributions that they've made to society. Then they pay huge amounts of money to go into a retirement village where the food is totally unappealing.

I've always aligned with the famous quote – the mark of a society is how it looks after their most vulnerable – our children and our elderly. The biggest threats to wellbeing and quality of life late in life is nutrition and social isolation. We encourage people not to eat in their room – they sit around the table and they enjoy food together. They've got to be wrapped up in a community to feel looked after and loved.
If nothing changes, it says we're not astute enough to learn from our own indigenous culture in NZ of how our elderly should be revered and looked after.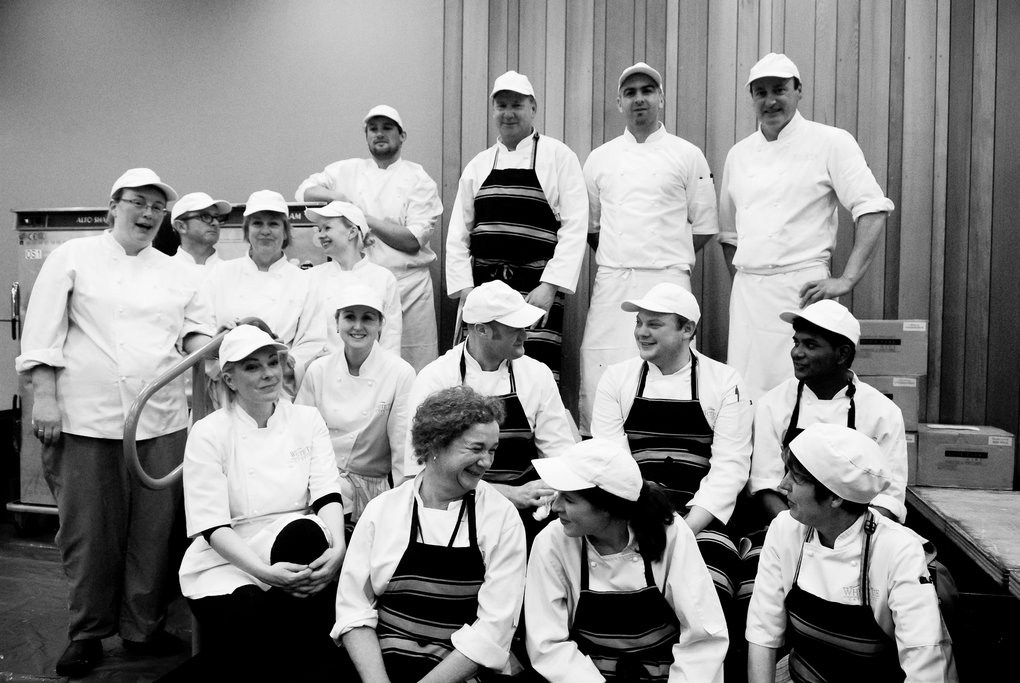 The White Tie Catering team captured in the kitchen.
BB: Who's leading the kitchen and how does this impact the culture?
K: One of the big obstacles that Maggie talks about is that if you're passionate about food and love being a chef, are you really going to go and work in a retirement kitchen that lacks quality ingredients and menus?

We got very lucky when our sous chef from our base kitchen in Gasson Street was after a change in pace and asked if he could set up our first village kitchen in Christchurch. I did question him initially – his training is in high end London hotels and beautiful events, but he said he really wanted to do it – and now I don't think he will ever leave retirement villages.
When we have palliative situations, our chef goes to them and says: "Tell me what you want, I will cook you anything".
His kitchen is incredible and so is the food that they produce. He gets so much joy from what he does and he understands the philanthropic side of what he's doing. He knows every resident's favourite and if there's something in a dish someone doesn't like, he'll know to make them something else.
When we have palliative situations, our chef goes to them and says: "Tell me what you want, I will cook you anything".
Last year, one man just wanted mash potato and gravy – it's what his mum used to make him when he was young. So, he ate mash potato and gravy every day for four days until he died.
There's just so much joy that you can give through food.
BB: Do you work mostly with private retirement homes and hospitals?
K: At the moment, yes. It's been amazing to see privately-owned brands like Forte and Summerset understand the need to put more money into their food – and they want to continue to work at it with local and NZ owned businesses.

For each of our sites, we use a local provider in that area so that there is no centralised ordering system – we're actually bringing in the local produce. In our Karaka village we buy most of the vegetables from down the road in Pukekohe, making a huge difference to the nutritional value of the meals we're serving. It makes sense for us to because if it's seasonal it's in abundance, cost-effective and it has the best nutritional profile.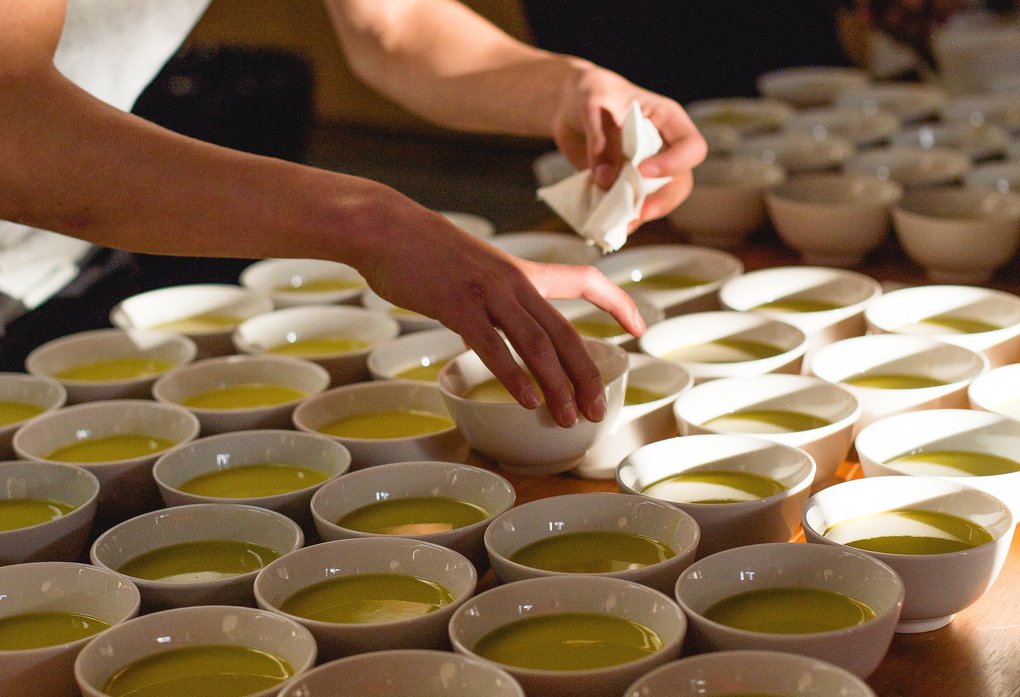 BB: So, you've got White Tie Health Services underway for private healthcare – is the plan to eventually go public?
K: Definitely. I would love to be able to make the model work for a state service. For the state services sector and DHBs, it's about bringing in people who are really passionate and knowledgeable about food.

People are getting caught up in ticking nutritional and budget boxes and forget about flavour and texture. It's just about good, basic, honest food.
BB: Once the word gets out about what you're doing, we think everyone is going to want to get on board… We want to get on board! How can we help?!
K: That's a good question. Social pressure always works. When someone says to you 'hospital food', you can't help but cringe. We've all accepted that this is the way things are. I think everyone can help change expectations of the quality of 'hospital food'.

If nothing changes, it says we're not astute enough to learn from our own indigenous culture in NZ of how our elderly should be revered and looked after. We put them in these retirement villages and then we basically give them the message that they're not good enough and they're not worthy of us providing beautiful food for them.

When we share what we're doing with clients of our other catering companies, White Tie and Catering Dept – all of them have said "thank God, thank God, thank God". We've also had some clients move into the village because they knew we were there and that we would nourish them.
BB: If you don't mind us asking, how are you juggling it all?
K: I'm not. I'm in a ball pit. There are no balls in the air, they're all down on the ground around me.

It is really intense at the moment. We're currently transitioning five new villages that we took over on March 1st. Three of them are in Auckland and we're managing them from Christchurch.

Am I dealing with it all? Probably not this week. But I always remember a wonderful response from someone (Cakes by Anna!) who was asked what their measurement of success was. They said:

"Have I had a shower today? Have I done the laundry this week?"

The fact that I was home to put my children to bed or could spend all Sunday afternoon making a really great dinner are the moments where I know this is good and I can make this work. I also have an extraordinary husband who's incredibly supportive and my two business partners who rule the world.
BB: We've got the feeling you've always been steered by a social conscience, way before getting into business.
K: That would have a lot to do with my upbringing. I look at what my sisters are doing – I've got a baby sister in Iraq and I've got a sister in social services working for vulnerable women and children.

There's a strong social drive in all of us. We always had dinner together and we always debated robustly. I can remember someone saying to my father how opinionated his daughters were – and he said, "God isn't it wonderful… Imagine if they were boring".

White Tie Health Services is the part of the business that I'm most passionate about because it's feeding my social conscience. I want my work to nourish and nurture – because it's just what makes people feel valued. We believe good food isn't just for people who can afford it – and there's a wider social idea in that for businesses to adopt and think about. It's okay to make a profit! There's nothing wrong or shameful about making a profit – but you cannot do it at the expense of people.