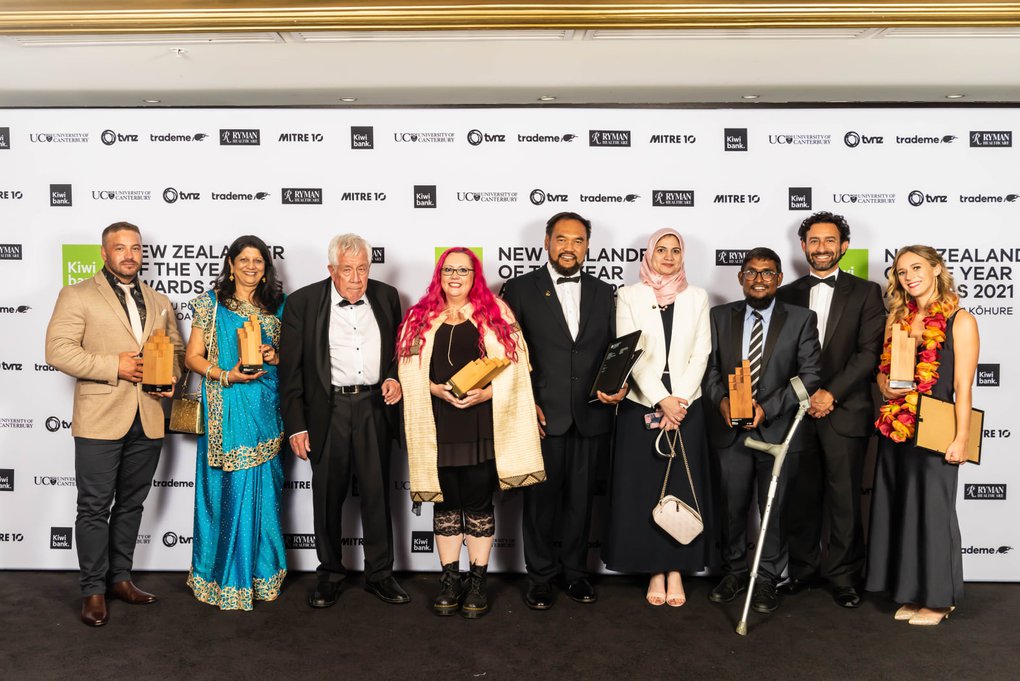 Kiwibank New Zealander of the Year Awards Ngā Tohu Pou Kōhure o Aotearoa
Celebrating the mahi of legendary New Zealanders
Brand development
Campaign development
Community engagement
Community management
Content creation
Engagement strategy
Event management
Event strategy
Marketing & communications
Partnerships
PR
Project management
Social media
If there was ever a time to remind us what makes us New Zealanders, to cement a series of moments for New Zealanders to gather round each year, to celebrate the people that inspire, give hope and lead – it's now.
After 11 years, the Kiwibank New Zealander of the Year Awards – Ngā Tohu Pou Kōhure o Aotearoa have carved out a unique place in the national awards calendar – recognising remarkable Kiwis from different sectors of the community. With a myriad of awards programmes dotted throughout the year, in a world and country where diverse representation and social impact are becoming the norm, and experiences that have never been so slick – Kiwibank recogsnised that it was time to re-fresh.
Initially, we were engaged to develop a strategy that mapped out a plan to re-reinvigorate the platform. Now, we're delivering the Awards over a 5-year contract, managing and executing the national programme in its entirety. This move makes Brown Bread the machine behind the awards, overseeing everything from the public facing nomination campaigns right through to delivering the 800 person Gala Dinner in Auckland. It's a weighty challenge, requiring us to engage all our teams across the business – events, comms, PR and partnerships as well as ensuring due diligence across the awards.
After a brand refresh, we kicked off our first campaign in 2020, marking an all-time strange year with a celebration of remarkable New Zealanders going above and beyond for their communities.
You can read more about the Awards and what they mean to New Zealanders here.